Departments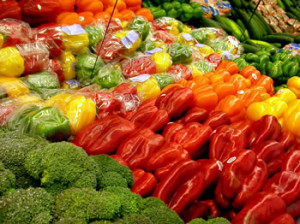 What's better than the freshness and variety of a local farmer's market? From crisp, green lettuce to vibrant red strawberries, North Shore Farms gives you the farmer's market experience plus the convenience of being able to grab your other groceries and go.
Our pledge is this: You will always find the highest quality fresh produce every time you walk through our doors. With a wide array of choices, we are sure you will find just what you are looking for and then some!
For this week's Produce Specials, please take a look at page 5 of our Circular.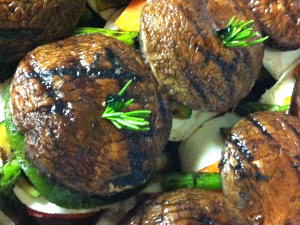 Let's face it. Life is busy. Too busy. Sometimes you just need something that's quick and easy. But it's also got to be healthy and delicious.
That's where our chefs come in. Their job—their passion—is cooking for you. They work all day to give you the varied selection that suits your taste. From roasted chickens to homemade spreads and salads, we make everything from scratch at each of our locations. We prepare our own signature cold cuts and also offer the name brands you know like Boar's Head and Hormel. From our Italian Style Angus Eye Round Roast Beef to our Cajun Style Double Roasted Turkey, we are confident you will love it.
Sample something today, and go home with a new favorite.
What's on sale? Our Deli & Prepared Food Specials are on page 7 of our Circular.
We get it. Chemicals and genetically modified foods are a little scary. Our Organic department gets back to basics and pulls together USDA Certified Organic products to give you a selection of foods that are natural. With organic goods in produce, meat, poultry, dairy, and other sections, you'll find fresh and healthy organic options right next to standard products, so you can choose.
Very early on, we started building an Organic department: it matched our goal of bringing healthy eating options to you, and you responded. We're constantly on the look-out for new, organic foods, so you can expect to see the organic offerings continue to grow!
Page 4 of our Circular is dedicated to our Organic Specials, so take a look!
Do you ever wonder why steaks served at fine steakhouses are tender and flavorful? That's because they use top-dollar, quality-choice meats. We offer the same exceptional quality, but at incredible prices. That way you get the quality and the value you deserve every single time you shop.
From Certified Angus Beef to All Natural Organic Free Range Poultry, North Shore Farms offers a truly special Butcher Shop experience. Throughout the day our butchers cut fresh steaks, prepare kabobs, make fresh handmade sausage, and cut chicken breast, pork chops and much more. Stop by one of our locations and one of our butchers will be happy to assist you.
This week's Meat and Poultry Specials are waiting for you on page 8 of our Circular.
It's a wide world of cheese and olives! These traditional, global foods with so much character have a special place in our hearts and in our stores. We have over 600 imported & domestic cheeses along with a tremendous variety of olives from around the world. Why do we do this? For two reasons: our cheesemongers are obsessed with delicious variety, and we want to make sure you can always find the perfect cheese for a snack, recipe or wine pairing.
Having trouble picking a cheese or olive? You'll find information on their origins and some tasting notes right by most of them, along with sampling stations so you can judge for yourself. Or just ask a member of the team. We're here to help!
Take a look at our Cheese and Olive Specials on page 6 of our Circular.
We've definitely got milk!
We all need some calcium and our Dairy Department lets you choose from well-known brands to specialty brands when you're shopping for Dairy products. North Shore Farms carries what you're looking for from milk to butter and butter substitutes, from Greek yogurt to kefir. We carefully curate our Dairy section to share only farm-fresh products that you and your family can enjoy.
For this week's Dairy Specials, please take a look at page 2 of our Circular.
Prosciutto Bread? Are you kidding me?
This is the sort of tasty thinking that North Shore Farms Baker Frank Cardinali brings to our Bakery Department. With in-store ovens baking deliciousness at our locations, you'll find fresh baguettes, rolls, rounds, loaves, cakes, pies, focaccia in every size, shape and flavor. Multi-grain? No problem! Pizza? Coming right up! A birthday cake? Just one moment so we can personalize it!
Grab a sample, grab a loaf, and grab some cheese, olives, spreads and other accompaniments for a fresh-out-of-the-oven snack or to round out your meal!
Take a look at this week's Bakery Specials on page 3 of our Circular.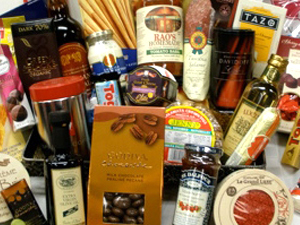 Come find your perfect match!
Our Grocery Department balances specialty products with all of the essentials. We keep a wide selection of canned and packaged food items. Tasty and healthy snack foods are just down the aisle from international sauces, spices and ready-to-cook options. You'll find 50 shades of pasta and dozens of options for many other foods. And in keeping with our goal of giving you one place for all of your needs, you can also grab the products you need that help you keep your home clean and in-order.
You can find our weekly Grocery Specials on pages 2 and 3 of our Circular.
Whether you want to try out an exotic new recipe or stick with the basics, North Shore Farms offers a wide variety of seafood. Wild salmon, fresh clams, live lobsters, fresh shrimp and flounder are just a few of the items that we carry.
At our fish counter, you can also find a wide variety of sushi that's prepared everyday in our on-site kitchen.
We love making it easy for you to start cooking with fresh, quality seafood.
Our weekly Seafood and Sushi Specials are in our Circular! Seafood is on page 3 and Sushi is on page 7.